Our STAR Rural Development 515 Online Program
The Course
A comprehensive online training on the Rural Development 515 Program leading to receiving the STAR Rural Development certification.
The Spectrum Training Award Recipient (STAR) may be earned by passing a certification exam after viewing the Rural Development 515 course. The seminar covers handbook income, eligibility and occupancy issues, the 3560-8 Tenant Certification and 3560 Handbook Regulations.
Since October 1986 Spectrum has been the leading National Training Firm for Rural Development 515 Management. Steve Rosenblatt has conducted seminars with participants from all 50 states attending and has received superlative reviews throughout the nation for this seminar dealing with Rural Development Handbook Regulations.
Why You Should Watch
Spectrum is recognized as the leader in Rural Development 515 Training
Nationally recognized certification program for owners and managers
Course material includes an important overview of 3560 Regulation & Handbook
The course material has been reviewed by the National Office of USDA RD and found to be in compliance with the 3560
How It Works
You will receive a confirmation email of your registration.
As soon as payment is received, your book and training material will be mailed out to the address given.
You will receive an email with your login information to start laughing and learning your way to your STAR Rural Development Certification!
You will have 2 weeks after you have been registered to complete the course and take the 2 hour timed test.
Once you have completed watching the course, you will take the STAR exam. After passing the exam, you will receive your certification automatically.
 Fee
$700 – Per Person
$600 – Housing Authority Rate
$425 – Government Rate (HUD and RD employees only)
To obtain Housing Authority & Government discount coupon codes, please contact us prior to ordering.
Group discounts available – for every five people you register, you will receive one free registration – this applies to all seminars courses.
Additional Books
Each attendee receives a course book. Additional books may be purchased separately.
Spectrum Contact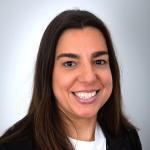 Kristan Fucci
kfucci@spectrumlihtc.com
207-805-0037