C3P Tax Credit Certification Seminar
All C3P Courses Now Include the NEW 'Income Averaging Set-Aside'
C3P Tax Credit Certification – Online Pre-Recorded Seminar
All C3P Courses now Include the NEW 'Income Averaging Set-Aside'
Course Overview
Earn your C3P Certified Low Income Housing Tax Credit Compliance Professional designation.
A two-day certification course focusing on all aspects of marketing and management of projects involved with the Low Income Housing Tax Credit. The seminar includes case studies for HUD, Rural Development and conventional properties with a detailed discussion of IRS regulations, income limits, and recapture issues. The seminar includes eligibility, rent calculations and restrictions, continuing compliance, and a discussion of IRS final regulations on compliance monitoring.
An exam will be available for 2 weeks after registration, giving attendees an opportunity to earn their nationally recognized C3P designation.
Why You Should Attend
Tax Credit compliance is essential to IRS Section 42 requirements and the monitoring of State Agencies. C3P certification recognizes your knowledge of this complicated program.
Certification is a possible avenue for new business and contracts if you can show owners, investors, and syndicators that you understand the program. The C3P course will benefit all management personnel, owners, syndicators, asset managers, and State Agency staff who deal with the Low Income Housing Tax Credit.
Many of the State Allocating / Compliance agencies either recommend or require this training.  C3P has been offered in all 50 states, Puerto Rico and the US Virgin Islands, since 1990. Representatives from all the state agencies have attended Steve's C3P training and given glowing evaluations.
C3P Is Endorsed By
CohnReznick
Council for Affordable and Rural Housing (CARH) and many state CARH affiliates and Rural Rental Housing Associations
Georgia Council for Affordable and Rural Housing
Carolina Affordable Housing Equity Corporation
Massachusetts Housing Investment Corp (MHIC)
Northern New England Housing Investment Fund
The Following State Agencies Support Tax Credit Training And Recommend This Certification
AK Housing Finance Corporation
AR Development Finance Authority
MA Department of Housing and Community Development
MT Board of Housing
NC Housing Finance Agency
NH Housing Finance Agency
NJ Housing and Mortgage Finance Agency
NY City Housing Preservation and Development
OH Housing Finance Agency
OR Housing and Community Service Department
SD Housing Development Authority
VT Housing Finance Authority
VI Housing Finance Authority
WI Housing and Economic Development Authority
WY Community Development Authority
Fee
$650 – Pre Recorded
$550 – Housing Authority Rate
$375 – Government Rate (HUD and RD employees only)
To obtain Housing Authority & Government discount coupon codes, please contact us prior to ordering.
[tribe_events_list category="c3p-webinar"]
Additional Books
Each attendee receives a course book. Additional books may be purchased separately.
Spectrum Contact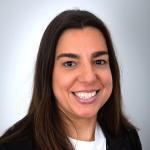 Kristan Fucci
kfucci@spectrumlihtc.com
207-805-0037