Fair Housing Section 504 Training Seminar
Recognized by HUD Fair Housing and the Department of Justice
Fair Housing Section 504
Details
A one day forum on Fair Housing / Section 504 and Americans with Disabilities Act issues.
Since 2005 there's a new focus by Rural Development, HUD and State Tax Credit Agencies on Compliance with Fair Housing and Section 504 requirements. Did you know?…
The HUD 4350.3 Revision 1 dedicates an entire chapter to Civil Rights laws and clearly states for the first time that Federal Laws supercedes regulations

The Rural Development 3560 and Asset Management Handbook reprint the same requirements from Federal Laws
HUD / Fair Housing and the Department of Justice issued a major policy statement last year on Reasonable Accommodation
Do you understand the Fair Housing Design Requirements for new construction and the Section 504 Requirements for existing and new federal properties?
About the Course
Steve Rosenblatt is recognized as a National Resource on these laws! He has spoken on several panels with HUD/ Fair Housing and Department of Justice personnel and has served as an expert witness for many clients in Fair Housing matters and court cases.
The session gives new and veteran managers the opportunity to review critical Fair Housing / Section 504 and Americans with Disabilities Act issues. The course pertains to all multi-family housing in the United States inclusive of government-assisted as well as conventional properties; and includes updates on HUD, RD, and important Supreme Court Cases.
Quick Information
You will have 2 weeks after you have been registered to complete the course.

If you have not attended the Spectrum one-day comprehensive Fair Housing Training, we recommend you do so. If you have attended, it is strongly suggested that you come again for updates, new court cases, and the comfort level that you understand these laws.

Private training courses are available.
Fee
$500 – Pre Recorded
$400 – Housing Authority Rate
$225 – Government Rate (HUD & RD employees only)
The price for live webinars is $550/person.
To obtain Housing Authority & Government discount coupon codes, please contact us prior to ordering.
Group discounts available – for every five people you register, you will receive one free registration – this applies to all seminars courses.
Additional Books
Each attendee receives a course book. Additional books may be purchased separately.
Spectrum Contact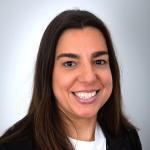 Kristan Fucci
kfucci@spectrumlihtc.com
207-805-0037